There are two big conferences that typically occur in March:  SECO and Vision Expo East.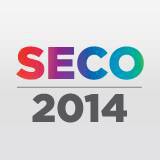 The South Eastern Congress of Optometrists 2014 (SECO 2014) takes place from March 12 to March 16, 2014 at the Georgia World Congress Center in Atlanta, GA.  According to their official brochure, SECO 2014 offers innovative education, compelling exhibits, and exciting social events for all levels of eyecare professionals.
Some of the benefits for optometry students include complimentary admission to the premier continuing education and Symposium Series within SECO's OD continuing education program, Student Success Forum, Future Professionals Forum, access to the Student & Alumni Resource Center, and free networking events.  Student attendees can receive a $100 cash stipend to help offset attendance costs.
I have always wanted to attend SECO but have not been able to yet, and I have only heard great things about the conference from students who have previously attended.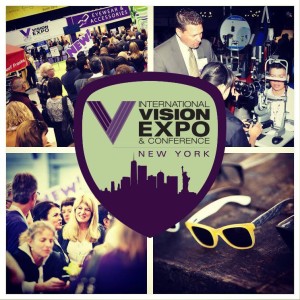 The International Vision Expo & Conference in New York (Vision Expo East) takes place from March 26 to March 30, 2014 at the Javits Center.  In addition, the International Vision Expo & Conference in Las Vegas (Vision Expo West) takes place this year from September 17 to September 20, 2014 at Sands Expo & Convention Center.
According to the Vision Expo East website, Vision Expo is a weeklong celebration to introduce the world's most fashionable eyewear and advanced equipment and technology.  Some of the benefits for optometry students include free exhibit hall registration, free continuing education, student courses and lunch, and free networking events.  International Vision Expo offers two students from each of the 23 official American Optometric Student Association (AOSA) schools of optometry a $500 travel grant to attend either Vision Expo East or Vision Expo West.
I was able to attend Vision Expo West last year in Las Vegas with a student travel grant, and I really enjoyed the experience.  It was fun getting to meet new students from other optometry schools and colleges, to test out new equipment, and to try on the latest eyewear.
I definitely recommend that all students take advantage of student travel grant opportunities.  They are a great way to attend different conferences and conventions for free or at a reduced cost.